Welcome to Our Home Inspection Buyer, Seller and Owner Clients
Buying a house may seem like an endless series of critical, important decisions. When you find the house that is right for you, you need to find a home inspector to educate you about the condition of your new home. This is a commonplace and a wise decision, even when buying a newly constructed home; the additional peace of mind that a professional home inspection offers is invaluable.
Find an Inspector That You Trust
Choosing an ASHI inspector means choosing someone you can trust to objectively and independently provide you with a comprehensive analysis of the home's major systems and components—apart from anyone's interests other than your own.
Trust Us When Buying a House—We Speak House
ASHI members know houses, ensuring that you can find a home inspector. They are trained to objectively communicate to you, the home inspection buyer, what the house has to say. ASHI members have demonstrated technical proficiency and report-writing skills, and they have committed to continuing education in order to achieve and maintain their member status. ASHI members also know about service, so we'll help you find an inspector. They've reviewed feedback from homebuyer surveys conducted by ASHI asking consumers what they want from a professional home inspector. So they know ASHI wants and cares about feedback from consumers on how our members are doing.
Members are committed to conducting inspections in accordance with the ASHI Standards of Practice; committed to abiding by the ASHI Code of Ethics and are dedicated to providing superior customer service. ASHI members deliver more than a home inspection, they deliver "The ASHI Experience".
Homebuyers are not the only people who hire ASHI Inspectors. Homesellers also use ASHI inspections to gain knowledge of the condition of their home before placing it on the market. Smart homesellers know that knowledge about their home's condition makes the selling process more palatable.
Homebuyers, homesellers, homeowners, or anyone who wants to make an informed decision about a house based on objective information deserves a professional ASHI home inspection.
Homeowners, if you have questions about your house, ask an ASHI member or use our "Find an Inspector" tool to locate an ASHI home inspector in your area.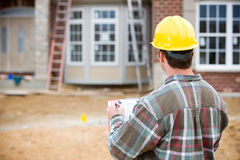 Welcome Real Estate Industry Professionals
Whether you are an agent or a broker, lender, appraiser, builder or real estate attorney, your customers often look to you for recommendations on who they should hire to conduct the home inspection. Rely on ASHI as your qualified resource for professional home inspectors as well as for information on all the elements of a professional home inspection. You can trust that ASHI inspectors will deliver exceptional service and expert technical knowledge, enabling your customers to make informed decisions about the sale or purchase of a home, thus helping you in your role as a trusted resource. After all, it's your reputation that's on the line.
About the American Society of Home Inspectors
Established in 1976, ASHI is the oldest and most respected national professional organization of home inspectors in North America. We are a not-for-profit organization and our membership consists of nearly 6,000 individual home inspectors representing solely owned, franchise and multi-inspector companies.
Next Steps…
Call Paul today for a free home inspection quote.